Product Category
Hot Products
Contact Us
Add: No. 6 Yangpu Rd., Hai'an, Jiangsu, China
Contact: Ms. River Chu
Moble: 0086-13862710999
Fax: 0086-513-88361005
Web: www.jsblks.com
Email: riverchu@gmail.com

Proudct Detail
Product Name:
CNC Press Brake
Model:
QR-WE67K-250T/3200

View En large Image
The main machine adopts the structure of WC67Y series hydraulic press brake; Special CNC system for press brake(double axles); The drive element of back gauge adopts imported ball screw and linear guideway.

Description:
Two or three cylinders control the strokes.
◊ Y1-Y2-X axis CNC control,
◊ Overloading protect system for hydraulic system
◊ BOSCH-REXROTH full-closed loop electric-hydraulic synchronous system
◊ Light encoder to avoid the deflection bending
◊ Standard punch
◊ Auto mechanical crowing device
◊ Foot pedal with emergency stop
◊ Language choice on CNC control system
Electric-hydraulic synchronized technology, BOSCH-REXROTH full loop servo control, the positioning signal of the upper beam are detected by the light encoders and feed back to the CNC system and the CNC system will check the opening size of the synchronizing valves, calculating and adjusting the inlet oil amount into the cylinders to control the synchronization of the two cylinders (Y1, Y2) to keep the working table and the upper beam parallel.
There is a sensor inside the mechanical crowing device, it will detect the bending situation and feedback it to the CNC system, the CNC system will calculating and control the amount of the crowning compensation of the crowing device automatically.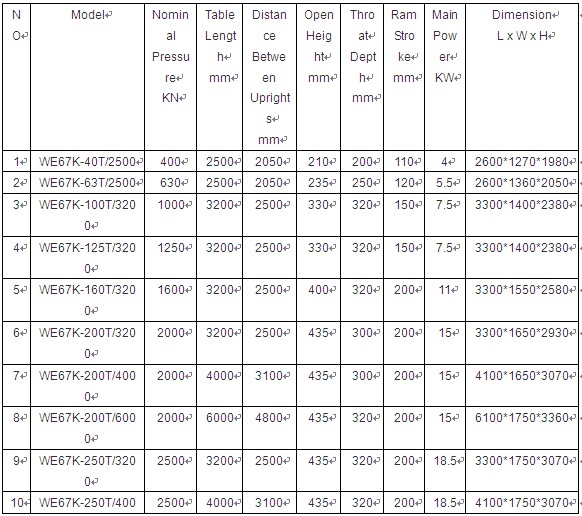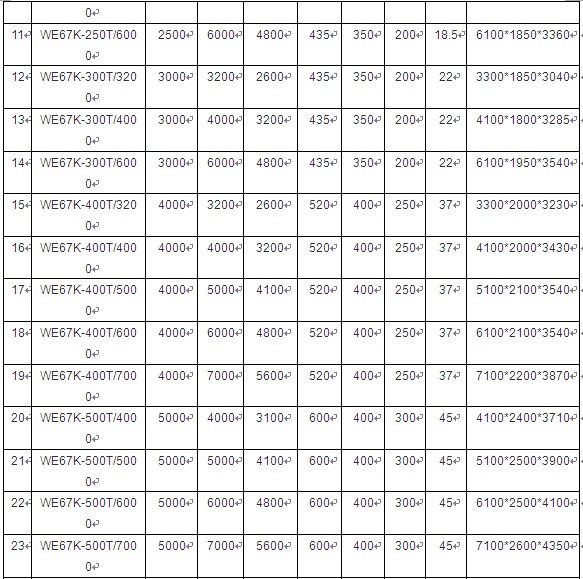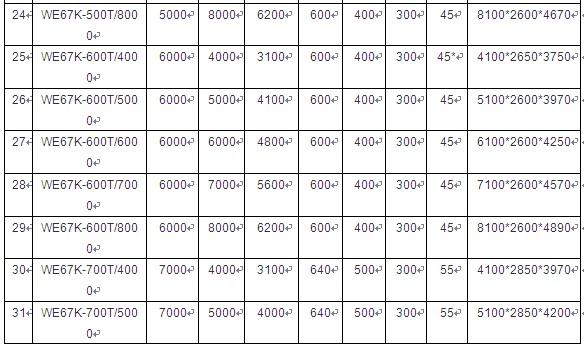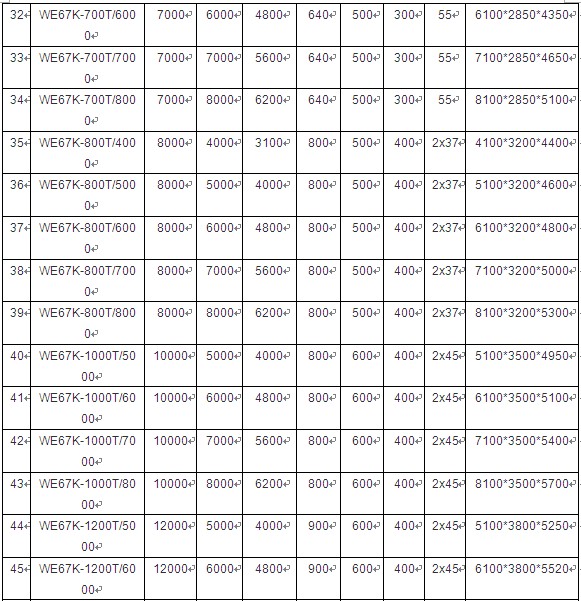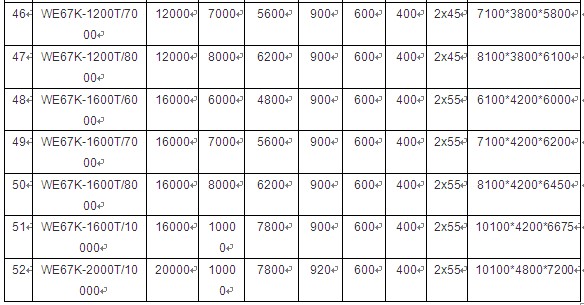 Previous Product:none
Next Product:none